People use their mobile devices for everything these days, including, of course, work. In fact, 60% of an organization's endpoints are mobile – and unprotected. Since they contain much, if not all, of the same information found on an employee's corporate laptop or desktop, keeping smart phones, tablets, etc. safe is crucial to the security of your business.
Here are some great tips from our partner, KnowBe4, to share with your team to help protect them from mobile attacks. Feel free to print a PDF to post in your office as a reminder to stay safe!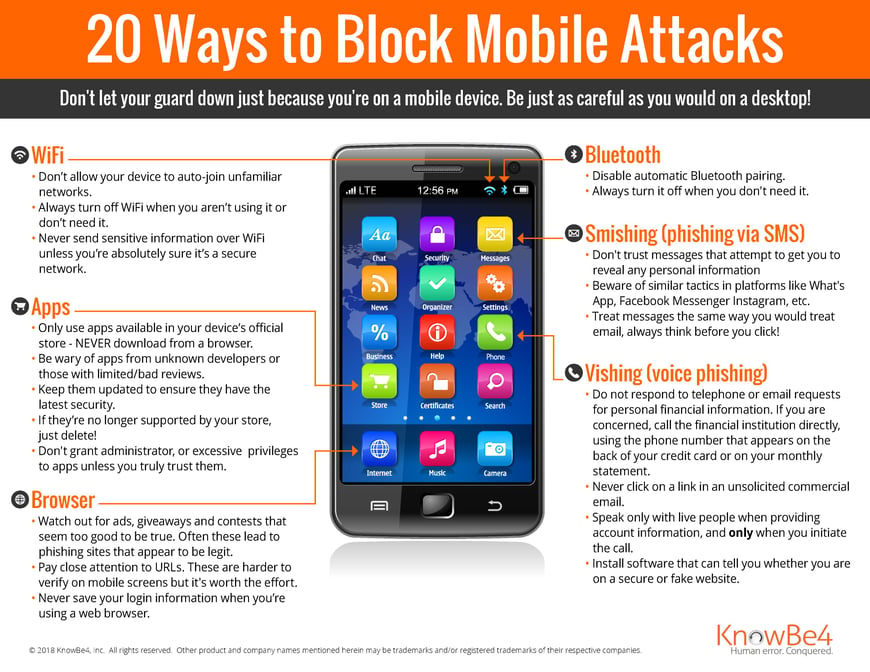 If you have questions about any of our cybersecurity services, contact the experts at Avalon Cyber.